08/06/2019
Here is a small list of free and comprehensive hexadecimal editors.
HxD
HxD is available in 32 and 64 bit versions. It can open very large files, logical drives and RAM. Its functions:
File comparison
Viewing using different file encodings (Ansi, Dos, EBCDic ...)
Export data in different formats
Concatenation / Separation of files
Statistical analysis ...
The software is still maintained and is available here.
Frhed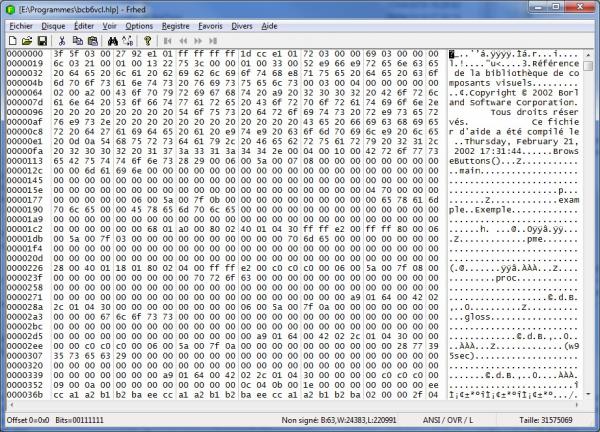 Frhed is a hexadecimal editor, allowing to open both files and logical disks. The software is available in Open Source on the site of SourceForge. Its main functions are:
An editable file size limit set by available system memory
Partial file loading
Export as hexdump to file or clipboard
Finding all combinations of text and binary values ??
File comparison
Note that there have been no versions since July 2009. The last one available: Frhed 1.6.0(251 Ko)
XVI32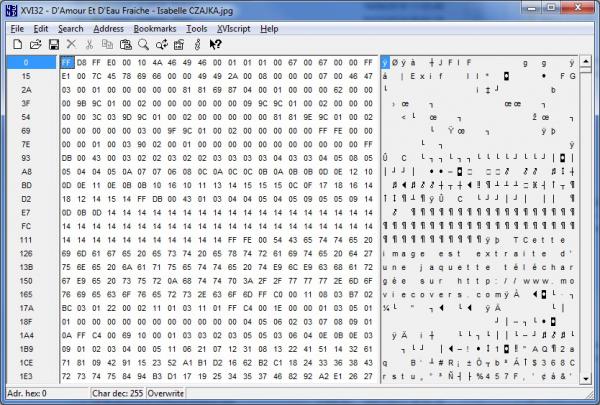 This is an older but still functional hex editor, the website presents an interface of another age but is still available. The software is in English and only allows opening files (limited to 2 GB). Its main functions are:
The cancellation of all the operations done
The presence of a script interpreter, allowing operations on a file.
Find / replace, count the number of occurrences, delete blocks, place bookmarks ...
The last version dates from 2012: xvi32.7z(442 Ko)
Rehex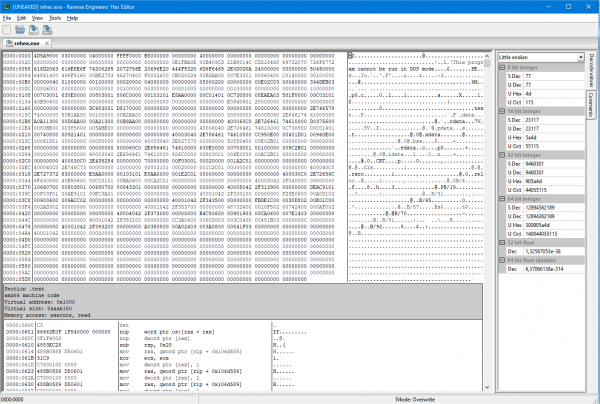 Reverse Engineers' Hex Editor, aka Rehex, is a recent hex editor, able to quickly open large files.
It offers in particular:
Comparison of the contents of two files, displaying them side by side.
A disassembler on the selected area, reevaluating the modified code in real time
Searching for character strings
Cancellation of operations done
Dernière modification le
08/06/2019
-
Quillevere.net